A disturbing video from Novi Sad displaying a young man brutally beating another man and breaking his arms while he was lying unconscious on the ground, appeared on social media on September 11. The identified perpetrator, Ivan Kontic from Montenegro that the police are intensively looking for, was the main topic of the Serbian media since the moment when the search for him had been announced. However, the photo of another Ivan Kontic targeted by the public even though he was innocent, flooded the media scene.
Many local and regional news portals reported on this horrible event, using the photo of an innocent person taken from his personal Facebook account, where Kontic has a photo with the Montenegrin flag and hat with the coat of arms of Montenegro on it. Besides damaging his reputation, the media targeted an innocent person without checking the information, since he has been under attack of numerous threats and insults.
This piece of news was followed by the headlines such as Ivan who beat the young man in NS took a photo with the Montenegrin flag (Nova S), HE POSED WITH THE MONTENEGRIN FLAG: A bully from Niksic brutally beat a man from Novi Sad (Nedeljnik Afera), BEATER from Novi Sad is actually a MONTENEGRIN PATRIOT: Ivan Kontic really loves Montenegrin flag! (FOTO) (Glas javnosti), BECAUSE HE CAN Milo's Montenegrin from Niksic is beating all over Novi Sad and is proud of the flag of Montenegro (Srbin info).
Flippant media
The analysis of the photos clearly shows that the innocent person has nothing to do with Ivan Kontic who beat the young man and whose photo was published by the Serbian police. However, that did not prevent many media outlets from unprofessionally reporting on this incident.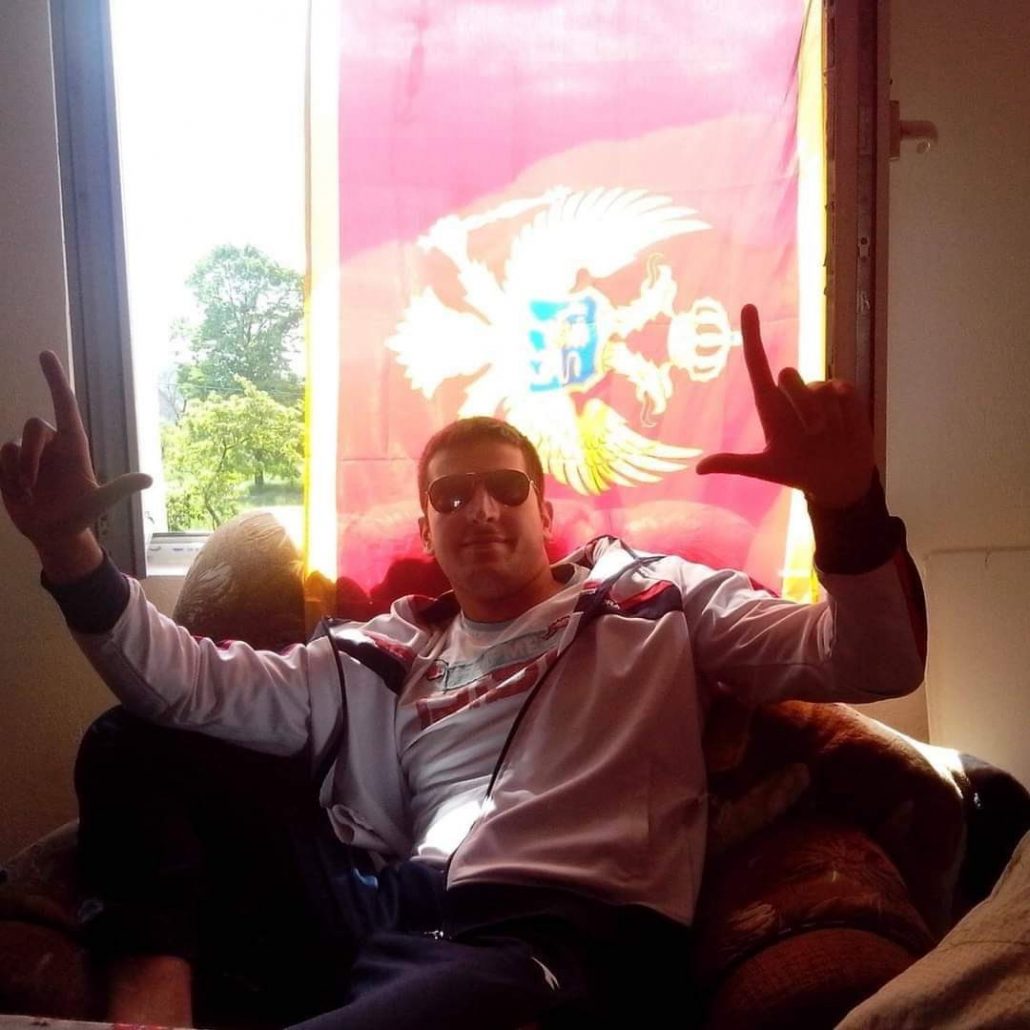 Kontic, the employee in the Erlang company in Pluzine said for the news portal Onogošt that he was shocked when he received threatening messages on Facebook and that is the reason why he had to deactivate his Facebook account. He also added that he was surprised when he saw his photo on the news portals, particularly due to the accusations that he was the one that Novi Sad police were looking for. I will report everything to the police, I will sue those media outlets, I saw that there were also the media outlets from Montenegro that published that I was the attacker. I saved the screenshot of each post. I have nothing to do with these accusations, in reality, I have never even been to Serbia, Kontic concludes.