Disinforming citizens with a view to raising panic
The Serbian organization Pravo na izbor posted on its Facebook page that NATO, in its book Immunological Adjuvants[1] and Vaccines, marked the vaccines as a biological weapon.

---
The Pravo na izbor organization posted on its page an image highlighting that in this book on page 37 it says: "Vaccines cause autoimmune diseases. An aluminum which is adjuvant increases the production of certain antibodies that cause allergies and anaphylactic shock."
An analysis of the entire mentioned book and the emphasized page 37 has shown that there is no even an approximate formulation of this, all the more, the syntagma of biological weapons is not mentioned anywhere in this study.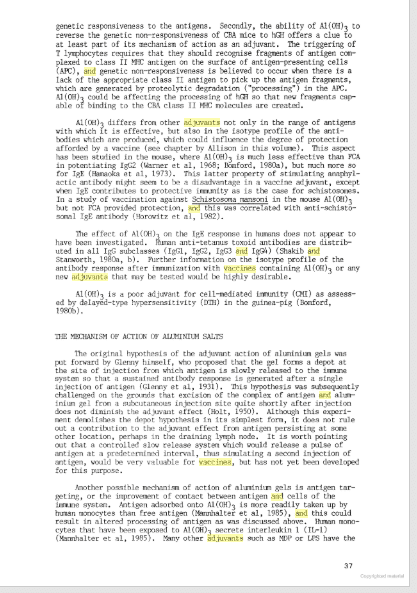 It is important to note that the book Immunological Adjuvants and Vaccines was published in 1989, even if the information referred to by the organization Pravo na izbor was correct, it would be questionable to rely on a 30-year-old survey, especially when it comes to the medicine field.
The distribution of such information is aimed at deceiving the public and raising panic on sensitive issues.
The portal pravonaizbor.rs, which stands behind the Facebook page of the same name has listed, in the opus of its activities, questioning the validity of compulsory vaccination in the Republic of Serbia on the basis of numerous legal, health, ethical and other arguments on the "face and back" of vaccines and vaccinations.
In the background of this story propagated by the portal and the Facebook page Pravo na izbor, emerges the case of Dr Jovana Stojković, against who the lawsuit has been filed by a group of doctors to the Court of Honor of the Regional Medical Chamber in Belgrade, asking for the revocation of her medical license for spreading panic and for public appearances, which caused a decrease in vaccination coverage and led to the epidemic of smallpox in Serbia.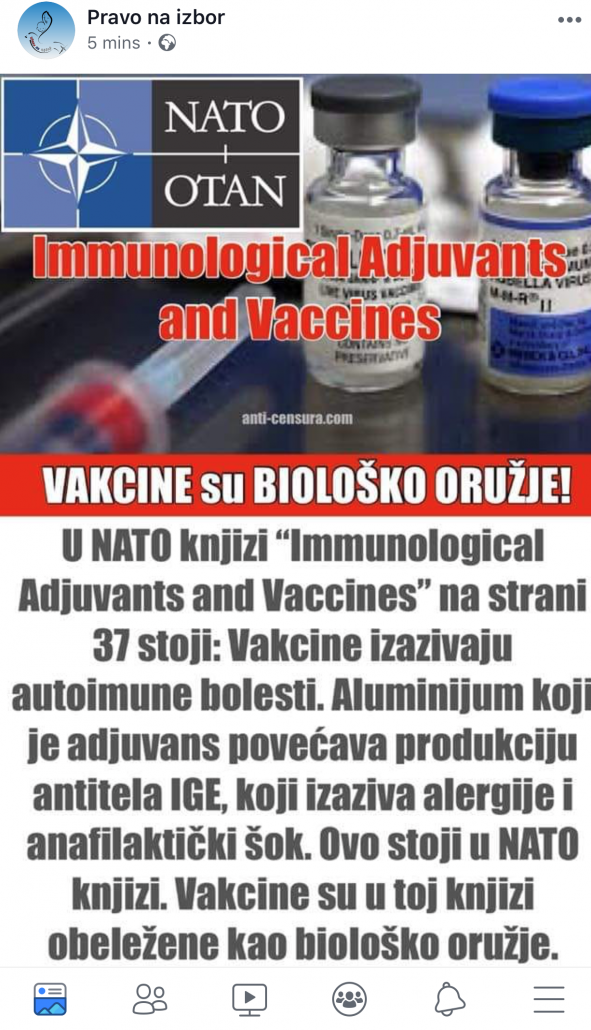 [1] A substance assisting the immune system of the body to react to antigens