Facebook is the most popular social network in Montenegro, while Twitter is still rarely used for political purposes. Also, after the recent campaign by Dusko Knezevic, Instagram was mostly used for posting Montenegrin landscapes and selfies.
Montenegrin businessman Dusko Knezevic, after being officially accused of money laundering and tax evasion, launched an Instagram campaign and quickly acquired 40.000 followers. His campaign triggered public distress that caused public protests in Podgorica last month.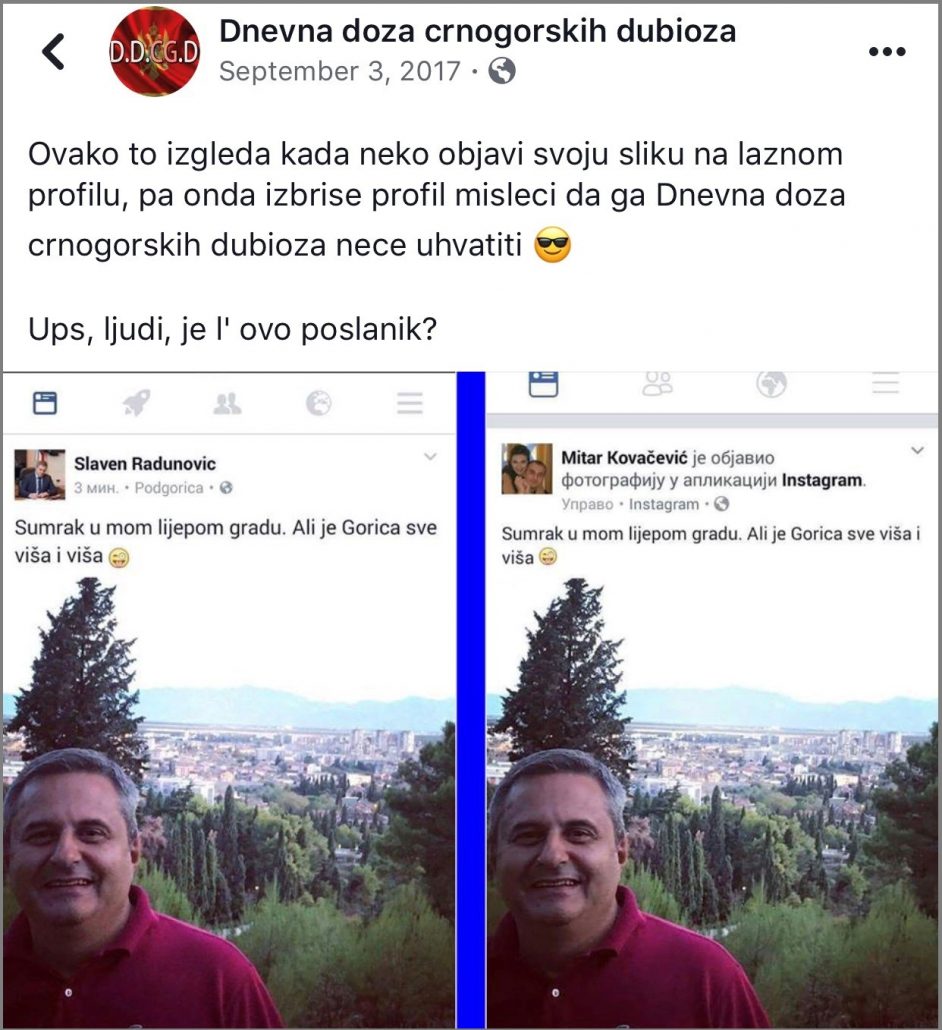 Facebook has been used for political purposes for a long time. The Democratic Front officials have been using it for a long time, and their 2016 Internet campaign is in the focus for the coup attempt investigation of the Special State Prosecutor. The most active among the Front leaders is Nebojsa Medojevic, whose strong presence on the networks and fake news distribution has already been mocked by the Montenegrin Facebook community. Slaven Radunovic is the second Democratic Front leader whose fake profile was discovered due to his clumsy handling of the mobile phone, notably by his opposition adversaries- the Democrats of Montenegro.
The MP Nebojsa Medojevic is accused by the Democrats for direct commenting on the news on Vijesti portal under anonymous nicknames AzrauDarko, Pekaš and others. General Secretary of Democrats accused another Front MP, Slaven Radunovic, of creating a fake Facebook profile under name Mitar Kovacevic. That was revealed by the alleged clumsy usage of the social networks, when his official Instagram profile and fake Facebook profile with stolen identity under the name Kovacevic became connected and when his official Instagram selfie was automatically posted on the fake Facebook profile.
Also, after a bitter Facebook quarrel, Radunovic accused another opposition leader, vice-president of the pro-Russian "Real Montenegro", Vladimir Dajkovic, of using fake Facebook profile under name Petar Franeta.
Almost all political parties run their official Facebook profiles in a professional manner, and since the last year's presidential elections, the president Milo Djukanovic also uses Facebook and his page has been regularly updated. Political party URA and Real Montenegro mostly post their videos, while Democrats recently started their own digital investigations.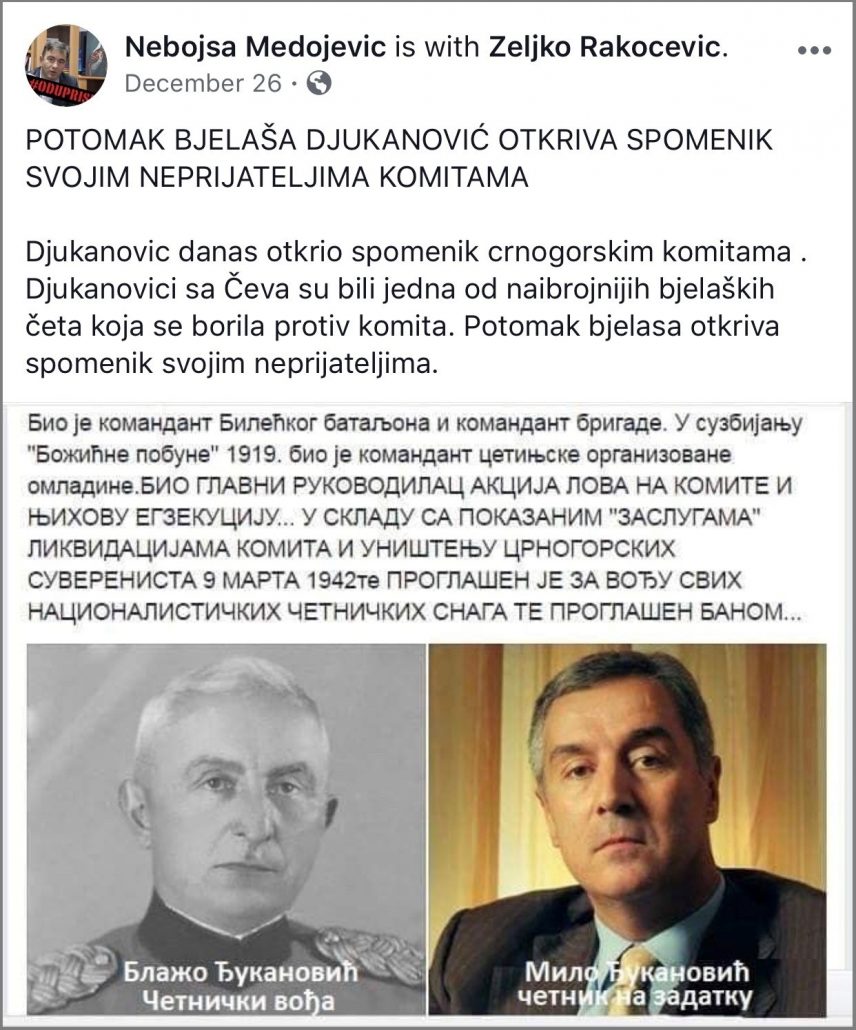 Since the 2013 elections, several phantom Facebook profiles are financing their campaigns with political content. Some of them support certain political parties and attack their political enemies. Stari Liberal is a page of highly aggressive rhetoric that openly supports Democratic Front, while regularly mocking the ruling parties, ethnic and religious minorities, the EU and NATO. Pages like Transparentno Crna Gora and Politika Crna Gora are mocking the opposition supporting the ruling party's narrative. Democrats' supporters have their own phantom page called Dnevna Doza Crnogorskih Dubioza and they do not put too much effort to hide the connection through using the same font style, cursive and colors in meme posts, as it is used by the official page of the party. What connects these phantom pages is the fact that they are regularly sponsoring their posts.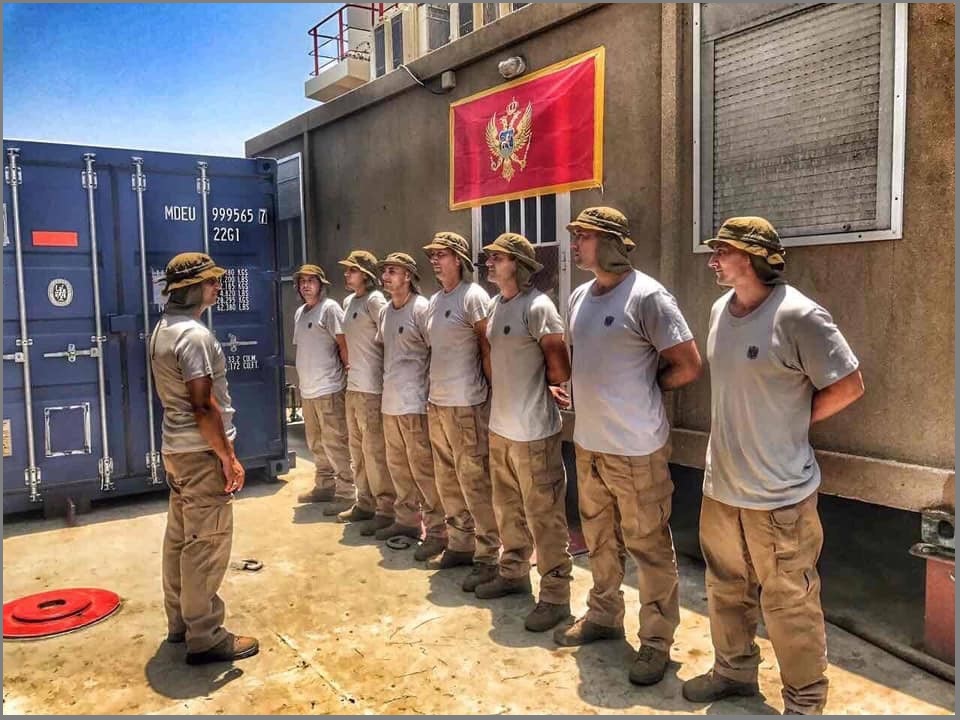 The abovementioned political crisis triggered by Dusko Knezevic started a new wave of meme pages. Several dozens of them are now already interacting between themselves through so-called meme wars. Stari Liberal having more than 15 thousand followers is interacts with similar Serbian pages. Pages like Polucija, Bilo je jako neprijatno and MIMistartvo unutrašnjih poslova are equally mocking the opposition and the ruling parties.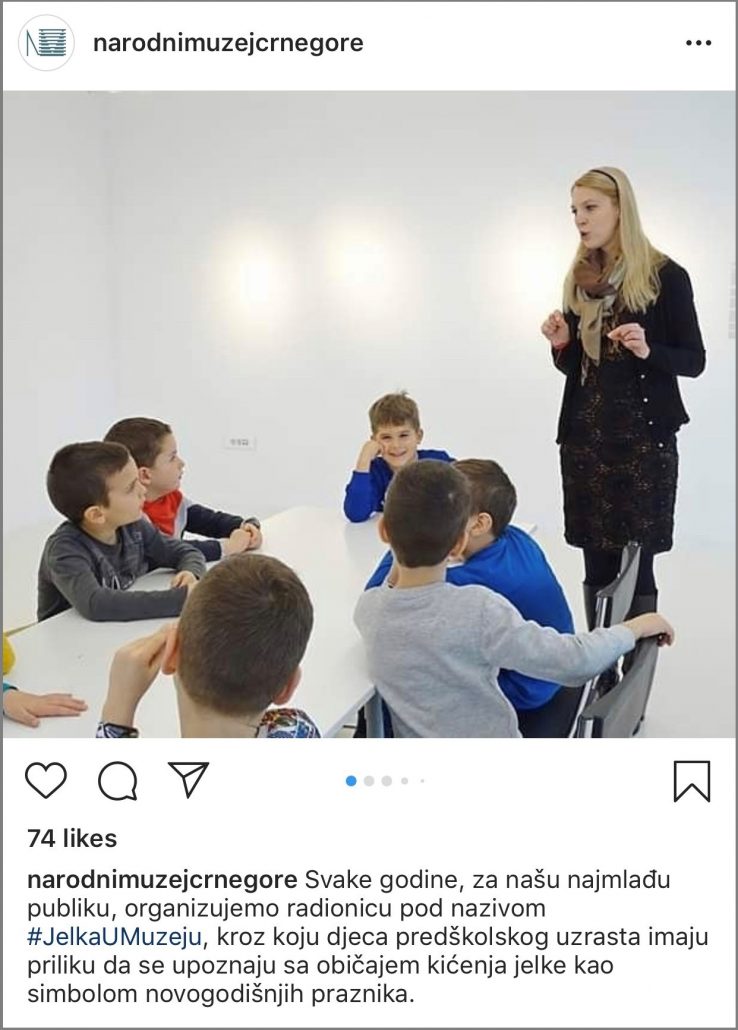 Another popular activity of the so-called party bots is anonymous commenting on news portals. These kinds of comments can easily be recognized by repeating generic messages that praise the party leadership through political slogans. More intelligent party activists are attempting to make their comments look more organic and to comment in real-time by trying to spread some damaging information that they cannot use publicly. We have already mentioned some doubts about even high-ranking political leaders commenting anonymously. These doubts are expressed by their adversaries by means of publicly releasing their alleged nicknames.
The Montenegrin police do not tolerate threats on social networks and some of the anonymous commentators and Facebook profile owners have been already prosecuted for their behavior.
The Montenegrin institutions have only recently recognized the need to be present on social networks, especially after the vacuum of their absence was filled with fake and satirical profiles. For example, the fake profile of the Montenegrin President on Twitter, during Filip Vujanovic's mandate was several times tagged in tweets by the European and world officials. During the last presidential campaign, last year Milo Djukanovic's unofficial fan page was presented to him by the page admin and has been used ever since as an official verified page. It has been used for the promotion of the President's activities.
Ministry of Defense has a very active and interactive presence on the internet and is using social networks in a very professional manner.
The message is very clear, we should not ignore social networks because even they can easily be misused, if we use them in a right and professional way, they are becoming a strong tool in the fight against disinformation and malicious influence on our internal political affairs.