At the beginning of June, the Digital Forensic Center organized a workshop for Young Digital Sherlocks that provided an opportunity for around twenty students coming from different Montenegrin faculties to learn in detail about the increasingly present phenomenon of disinformation, how to fight it, which psychological aspects hide behind such campaigns, about the modus operandi of the campaigns seen throughout Europe and the world, as well as about other topics related to that field. The set goals of the project were to increase media literacy and strengthen critical thinking among young people.
During the theoretical part, the participants could learn about the findings and methods on how the modern age led us to the new reality where social networks and media create and spread narratives and information that directly threaten the stability and progress of not only Montenegrin but also of the societies around the world. In such conditions, working with the young, high school and university students is crucial in the fight against disinformation, the team of the Digital Forensic Center believes. This was a motive to organize the mentioned workshop, which was held on the premises of the Atlantic Council on June 3, 2021.
The young people learned that Montenegro has become an ideal place for launching and spreading disinformation campaigns and that this is particularly intensified by a political situation that resulted in a severe polarization of society and media. The COVID-19 pandemic, which has been present for over a year now, has had an impact on the increase of disinformation, fake news, and conspiracy theories.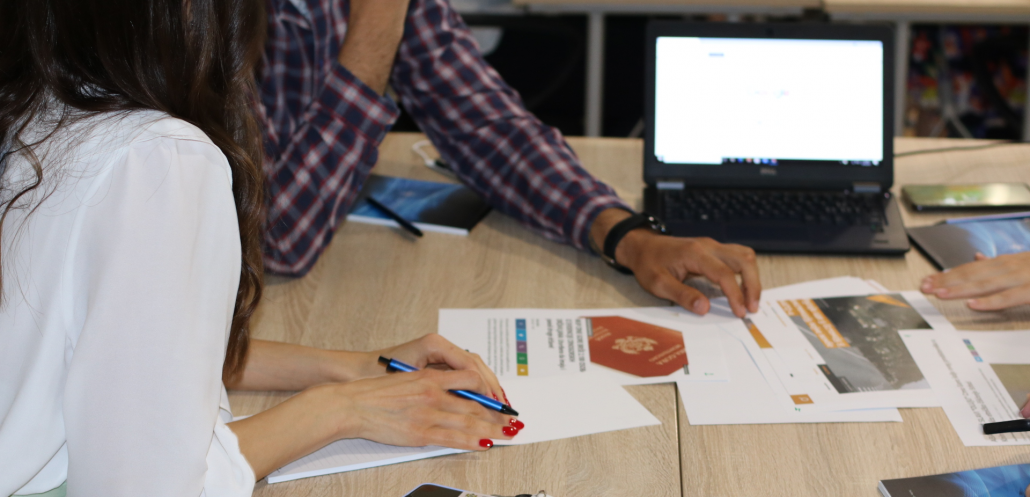 After the theory, the participants were given exercises. The goal was to contribute to a better understanding of the information search, the fact-checking of the media or other content by using open-source tools, the use of geolocation, and, finally, to teach them how to create information by themselves. During a set of exercises where the participants applied the theoretical knowledge, they also learned how to create a piece of good fake news by using information that is not easily verifiable, in order to become conscious about the way it acts.
The concrete examples explained how disinformation creation might be founded on political interests, and frequently on money itself. This helped participants to better understand the media scene in Montenegro.
Particular attention was dedicated to social media (Facebook and Twitter especially), where the young most frequently encounter disinformation and fake news. They discussed bots and trolls, the wrong understanding of each notion, and the differences between them.
The workshop was interactive and the students were constantly exchanging opinions and views among themselves and with the lecturers.
Conclusions and recommendations: