The news providing a photo of a price list displaying outrageously high price in a bar in Budva, has seen these days the upsurge of interest on numerous regional and domestic portals.
According to the claims of Borba portal, it came to possession of this disputable information by means of its own source on July 18, while other media portals (Srbija Danas, Alo, Blic, Montenegro Click, Volim Podgoricu and Standard) relied upon social media posts.
Twitter users, @edgewater707 and @FikoR87 tweeted the identical photo of a price list from a bar in Budva, not mentioning its name. The user @edgewater707 expressed his consternation by the skyrocketing prices, commenting that they are higher than those in a luxury restaurant in Miami he works at.
Inappropriate and provocative headlines followed the story – Budva is not Monte Carlo, Arrogance as never seen before!, You've gone too far this time, Montenegrins gone crazy. This contributed to highlighting the negative criticism on the expense of Montenegrin tourism, which is part of the existing propaganda launched at the beginning of summer.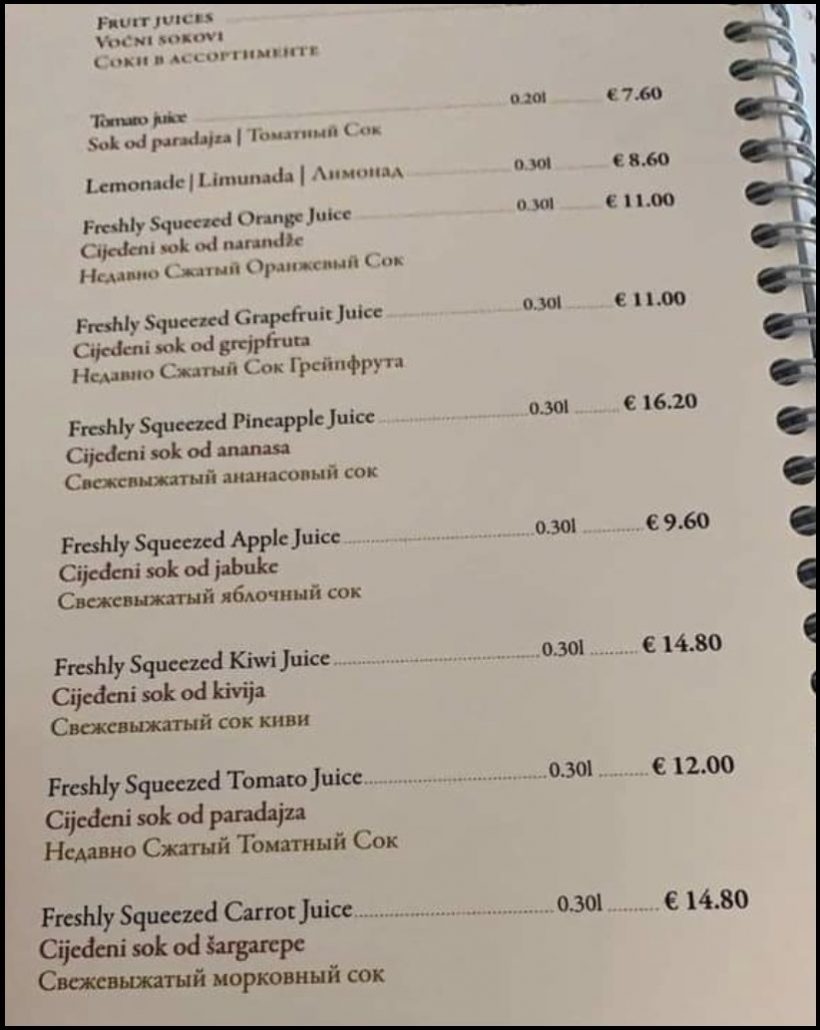 And what is the truth? THE TRUTH is that it is about a photo of the in-room dining price list from Hotel Splendid, one of the most exclusive bar and accommodation facilities on the Montenegrin coast. Therefore, giving the fact that is about a 5-star accommodation facility and not about an anonymous bar in Budva, the prices should not cause a surprise, should they?!
What remains to us is to refer to another in the series of false reports, all of which support our claims about more and more visible unprofessionalism of some media portals, unfortunately calling themselves credible.
Giving the fact that posts on social media and by other accounts represent mostly opinions or impressions of individuals on a specific topic, it does not mean at the same time that their judgements, views, comments are objective or true. Moreover, they are very often impassioned, coloured by their own prejudice, tendentious, insulting, false and alike.
Besides, the last word on this topic will have the NTO and the local tourist organizations at the end of the summer season. Their job is to assess and estimate objectively this year's revenue from tourism – this very important economic resource for Montenegro.